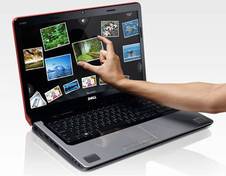 Touch Screen Laptop Reviews
With the laptop market changing rapidly, laptop reviews can help you make an informed and educated decision about the latest and the best in the field. Good reviews provide unbiased information and testing from experts in the field. Some review sites also offer user reviews, blogs, forums, and news updates. Reviews that compare models from different manufacturers can help you target the machine that best meets your needs within your budget. Look for seasonal round-ups at the beginning of the school year or at holiday times for an organized comparison of the best choices in different categories. Also helpful are "editor's choice" picks that quickly point you to the model the reviewers dubbed the best value for the money. To get a good idea of the design elements for a particular model, or to become familiar with a new technology like the touch screen, tap into the reviews that emphasize photos or video demos. You can narrow your search for notebook reviews on most sites by choosing categories for type of computer, weight, display size, and price. Some sites use the term "tablet laptops" for those with a twist touch screen. In addition to the full-size laptops, touch screens are also found in categories called mini notebooks, netbooks, and ultra-mobile PCs (UMPC).
Links
www.mobiletechreview.com/notebook.htm
Choose from the options to link to separate sections of reviews for tablets or UMPCs, or choose from the long list of links to all the other notebook models. Each entry has an easily viewed date so that you can choose the most recent ones. These reviews have lots of photos and an editor's rating.
reviews.cnet.com/laptops/asus-eee-pc-t91/4505-3121_7-33721154.html
The Asus EEE PC T91 review exemplifies the comprehensive CNET coverage of the laptop market. The signed review opens with a summary for readers in a hurry, followed by a fuller review including a spec chart and a chart comparing the features of this model to the average in its category.
www.nextag.com/touch-screen-laptop-computer/search-html
Search filters in the notebook category on this site include weight, price, processor type, processor speed, memory size, hard drive size, operating system, brand, display size, seller, and sales & deals. You'll see the basic specs, user ratings if available, and prices. Links to sellers of each product offer convenient comparison shopping and easy online ordering.